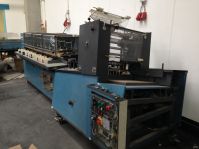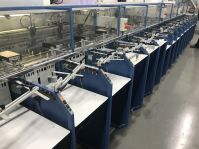 16 Stations, size 10x14 to 35x50 cms., 18 to 800grs, front and side blowers, pile height 70 cms., TFT screen with computer, double sheet and missing c..
Bouwjaar: 2006
Aantal druks: ca. 15.000.000
Referentienr: 3032
Meer info MKW Rapid 30/UT 16/GS/AW
LEFEMA GRAFISCHE MACHINES BV
Krommewetering 111
3543 AN Utrecht
T 030 -28 96 755
info@lefema.nl
IBAN: NL79INGB0690736762

Onderdelen
Revisie
Onderhoud
Verhuizingen
Aan- en verkoop grafische machines
en nog veel meer!
Dealer Kompac!
Nieuws
Len de kort naar dsignmarking - 12 okt
Len de Kort (links op de foto), oprichter en mede-eigenaar van De Kort en Van Veen Reclame, heeft zijn oude passie weer nieuw leven ingeblazen. Dat gaat hij doen bij DsignMarking. Uit het persbericht Bij een toevallige ontmoeting...